DASAR PERTIMBANGAN HAKIM DALAM PENETAPAN PERKARA ISBAT NIKAH
Armalina Armalina

Pengadilan Agama Tais Bengkulu

Ardiana Hidayah

Universitas Palembang
Abstract
Marriage isbat is a method by husband and wife who have been legally married according to religious law in obtaining state recognition of the marriage so that it is legally binding. Judges in carrying out their duties and authorities, especially judges under the environment of the religious court, are guided by the principles of Islamic personality in the Judicial Power Act, namely the religious court is one of the executors of judicial power for people seeking justice in Islam regarding certain cases. Courts in the religious court environment examine, decide and settle certain cases, one of which includes marital matters. Judge's considerations in setting a case specifically on marriage isbat, the judge must be guided by the Qur'an and the hadith of the Prophet, as well as ijtihad scholars on the values ​​of the philosophy of marriage law in the teachings of Islam. Marriage isbat provides legal certainty and usefulness. The existence of the determination of the case has its benefits and provides legal certainty on the legality of marriage both in religious law and in state law so that the legal objectives are achieved.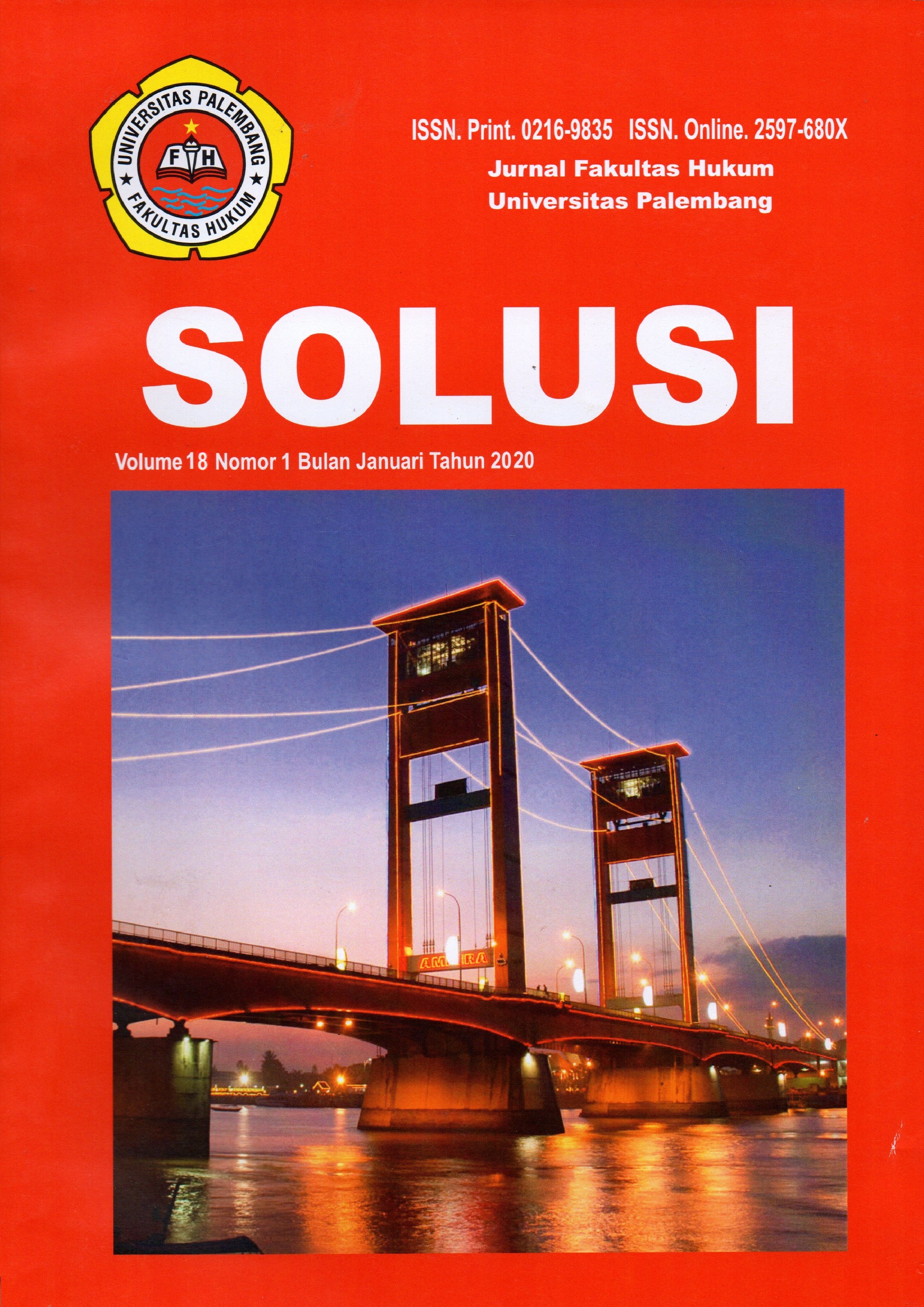 How to Cite
Armalina, Armalina, and Ardiana Hidayah. "DASAR PERTIMBANGAN HAKIM DALAM PENETAPAN PERKARA ISBAT NIKAH". Solusi 18, no. 1 (January 1, 2020): 20-32. Accessed July 16, 2020. http://jurnal.unpal.ac.id/index.php/solusi/article/view/253.
Copyright (c) 2020 Solusi
This work is licensed under a Creative Commons Attribution-ShareAlike 4.0 International License.
Authors who publish with this journal agree to the following terms:
Authors retain copyright and grant the journal right of first publication with the work simultaneously licensed under a Creative Commons Attribution License that allows others to share the work with an acknowledgement of the work's authorship and initial publication in this journal.
Authors are able to enter into separate, additional contractual arrangements for the non-exclusive distribution of the journal's published version of the work (e.g., post it to an institutional repository or publish it in a book), with an acknowledgement of its initial publication in this journal.
Authors are permitted and encouraged to post their work online (e.g., in institutional repositories or on their website) prior to and during the submission process, as it can lead to productive exchanges, as well as earlier and greater citation of published work