URGENSI PRINSIP GOOD CORPORATE GOVERNANCE DALAM KEGIATAN PERBANKAN SYARIAH
Rizayusmanda Rizayusmanda

Universitas Palembang
Keywords:
Islamic Banking; Good Corporate Governance
Abstract
Islamic banks are financial institutions where products are developed based on the Qur'an, Al-Hadith of the Prophet Muhammad. According to Act Number 21 of 2008 concerning Sharia Banking, Sharia Banks are banks that carry out their business activities based on Sharia Principles, and by type consist of Sharia Commercial Banks and Sharia People Financing Banks. The problem discussed is how is the effort of sharia banking in implementing its business activities based on Article 19 of Law Number 21 Year 2008 concerning Sharia Banking, and whether the application of these business activities requires Good Corporate Governance of sharia banking. This paper is a descriptive normative legal research. Normative legal research is legal research based on secondary data, namely data that has been previously available in the form of legal material. Sharia Banking Efforts in implementing its business activities, namely preparing: Human Resources who are ready to use; organizational structure of the company; division of labor; job duties and authority; and other fields. Then Islamic banking in collaboration with MUI held socialization to the public, and Islamic banking often became a sponsor of religious activities. The principle of Good Corporate Governance (GCG) is a necessity and necessity for sharia banking business activities and sharia business units. This is aimed at the existence of public responsibility related to bank operations so that they truly comply with Islamic banking regulations.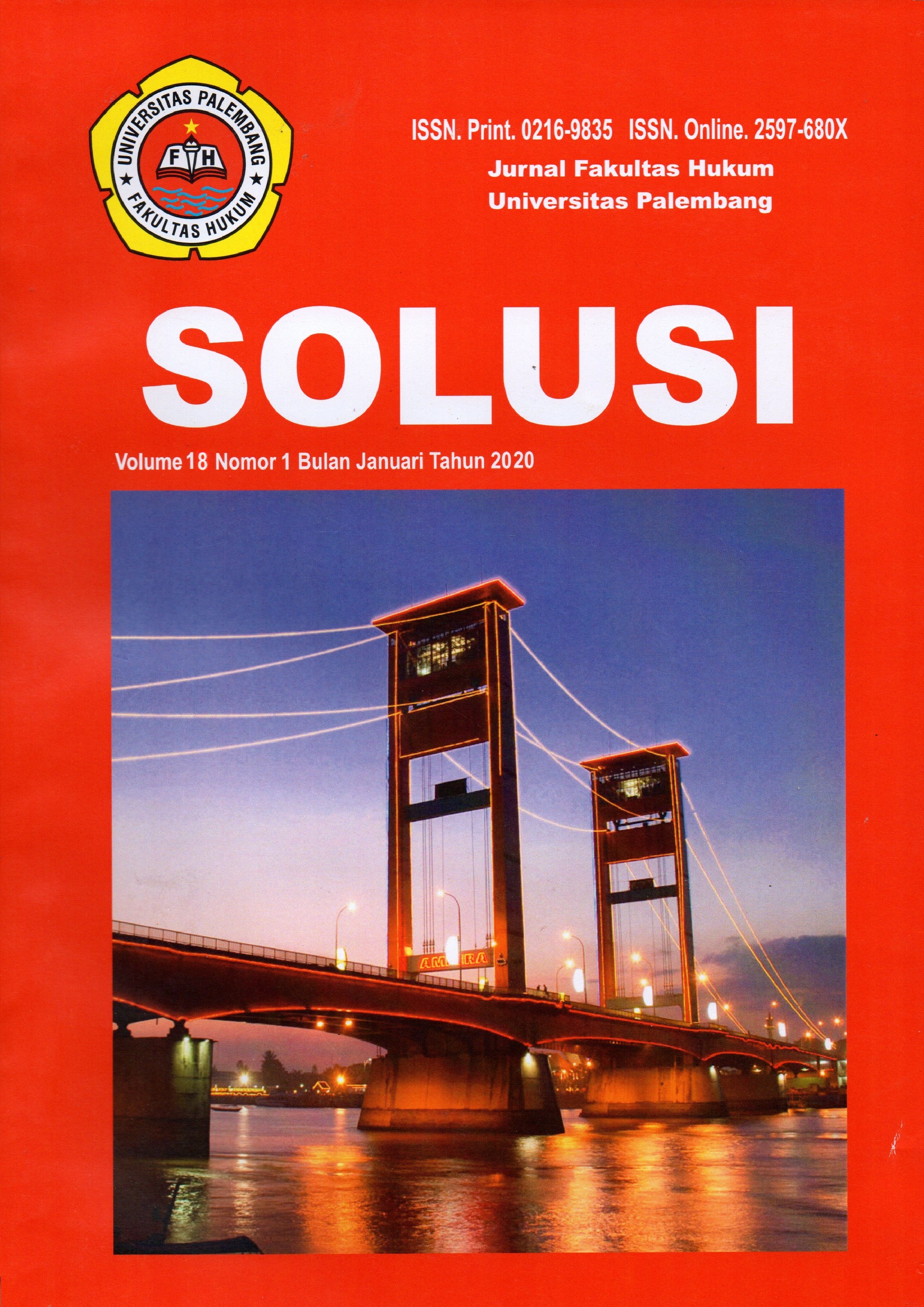 How to Cite
Rizayusmanda, Rizayusmanda. "URGENSI PRINSIP GOOD CORPORATE GOVERNANCE DALAM KEGIATAN PERBANKAN SYARIAH". Solusi 18, no. 1 (January 1, 2020): 78-90. Accessed July 16, 2020. http://jurnal.unpal.ac.id/index.php/solusi/article/view/260.
Copyright (c) 2020 Solusi
This work is licensed under a Creative Commons Attribution-ShareAlike 4.0 International License.
Authors who publish with this journal agree to the following terms:
Authors retain copyright and grant the journal right of first publication with the work simultaneously licensed under a Creative Commons Attribution License that allows others to share the work with an acknowledgement of the work's authorship and initial publication in this journal.
Authors are able to enter into separate, additional contractual arrangements for the non-exclusive distribution of the journal's published version of the work (e.g., post it to an institutional repository or publish it in a book), with an acknowledgement of its initial publication in this journal.
Authors are permitted and encouraged to post their work online (e.g., in institutional repositories or on their website) prior to and during the submission process, as it can lead to productive exchanges, as well as earlier and greater citation of published work