MODEL POWER METERING BERBASIS HAIWELL CLOUD SCADA UNTUK EFISIENSI ENERGI LISTRIK
Hendra Wahyu Pradana

Universitas Negeri Surabaya

Subuh Isnur Haryudo

Universitas Negeri Surabaya
Abstract
Efisiensi energi listrik menjadi fokus utama dalam lingkungan industri dan bisnis saat ini, seiring dengan meningkatnya biaya energi listrik dan kebutuhan akan sumber daya yang terbatas. Monitoring besaran listrik yang akurat dapat membantu pengguna untuk mengidentifikasi pola konsumsi energi listrik dan mengembangkan strategi untuk mengurangi konsumsi energi listrik yang dirasa kurang diperlukan. Dalam penelitian ini, digunakan metodologi penelitian yang dimulai dengan studi literatur untuk mengumpulkan informasi tentang sistem monitoring daya listrik, teknologi Haiwell Cloud Scada dalam pengumpulan data, dan teknik penghematan energi yang dapat diterapkan dalam sistem kelistrikan. Penelitian ini dilakukan dengan merancang sistem yang terdiri dari power meter, komunikasi data, SCADA, dan perangkat lunak untuk anal isis data, dan melakukan implementasi dengan menginstal dan mengkonfigurasi setiap komponen. Hasil perbandingan pembacaan tegangan, arus, frekuensi, dan daya nyata antara pembacaan pada power meter dengan pembacaan pada sistem SCADA menunjukkan error yang rendah dan hasil analisis data diharapkan dapat membantu pengguna dalam mengidentifikasi potensi penghematan energi listrik dan mencapai tujuan pembangunan berkelanjutan.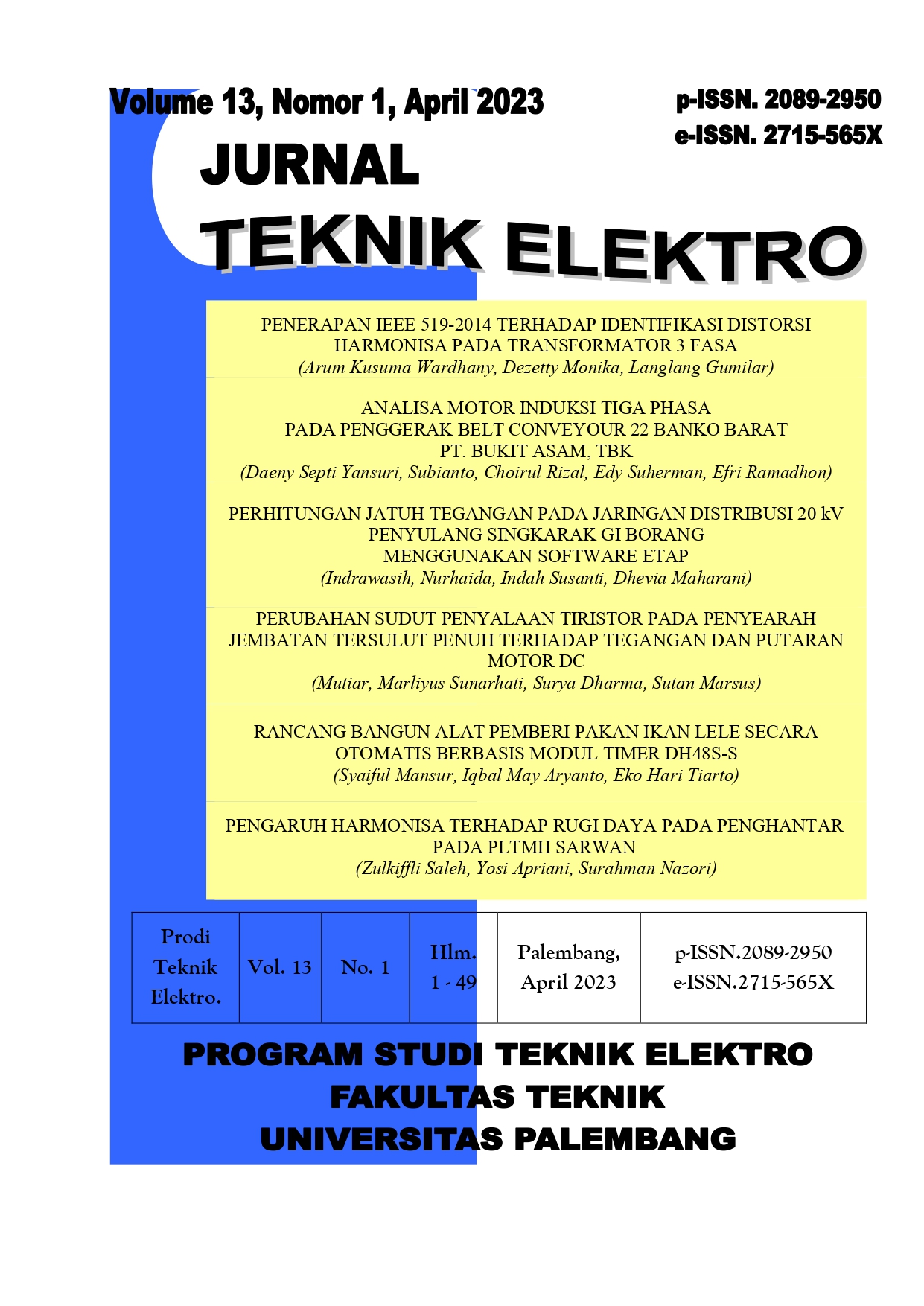 An author who publishes in the Jurnal Teknik Elektro (JTE) agrees to the following terms:
Author retains the copyright and grants the journal the right of first publication of the work simultaneously licensed under the Creative Commons Attribution-ShareAlike 4.0 License that allows others to share the work with an acknowledgement of the work's authorship and initial publication in this journal.
Submission of a manuscript implies that the submitted work has not been published before (except as part of a thesis, report, or abstract); that it is not under consideration for publication elsewhere; that its publication has been approved by all co-authors. If and when the manuscript is accepted for publication, the author(s) still hold the copyright and retain publishing rights without restrictions. For the new invention, authors are suggested to manage its patent before publication. The license type is CC-BY-SA 4.0.
Jurnal Teknik Elektro (JTE)is licensed under a Creative Commons Attribution-ShareAlike 4.0 International License.