PEMERINTAHAN DAERAH DALAM SISTEM OTONOMI
Keywords:
Regional Government; Autonomous System; State Administration System
Abstract
Local government system has connection to regional autonomy, which has been applied in Indonesia. Then before, all systems are centralized administration, then after the implementation of regional autonomy expected the region could set its own regional government of live by optimizing the existing pontential of the region. Nevertheless, there are some things remain regulated by the central government as the country's financial affairs, religion, foreign affairs, and others, Also, local government system actually is one form of government that is efficient and effective. Because in general, the central government may not take care of all the country's problems are so complex. On the other hand, local governments as well as the training ground and the development of democracy in a counntry life.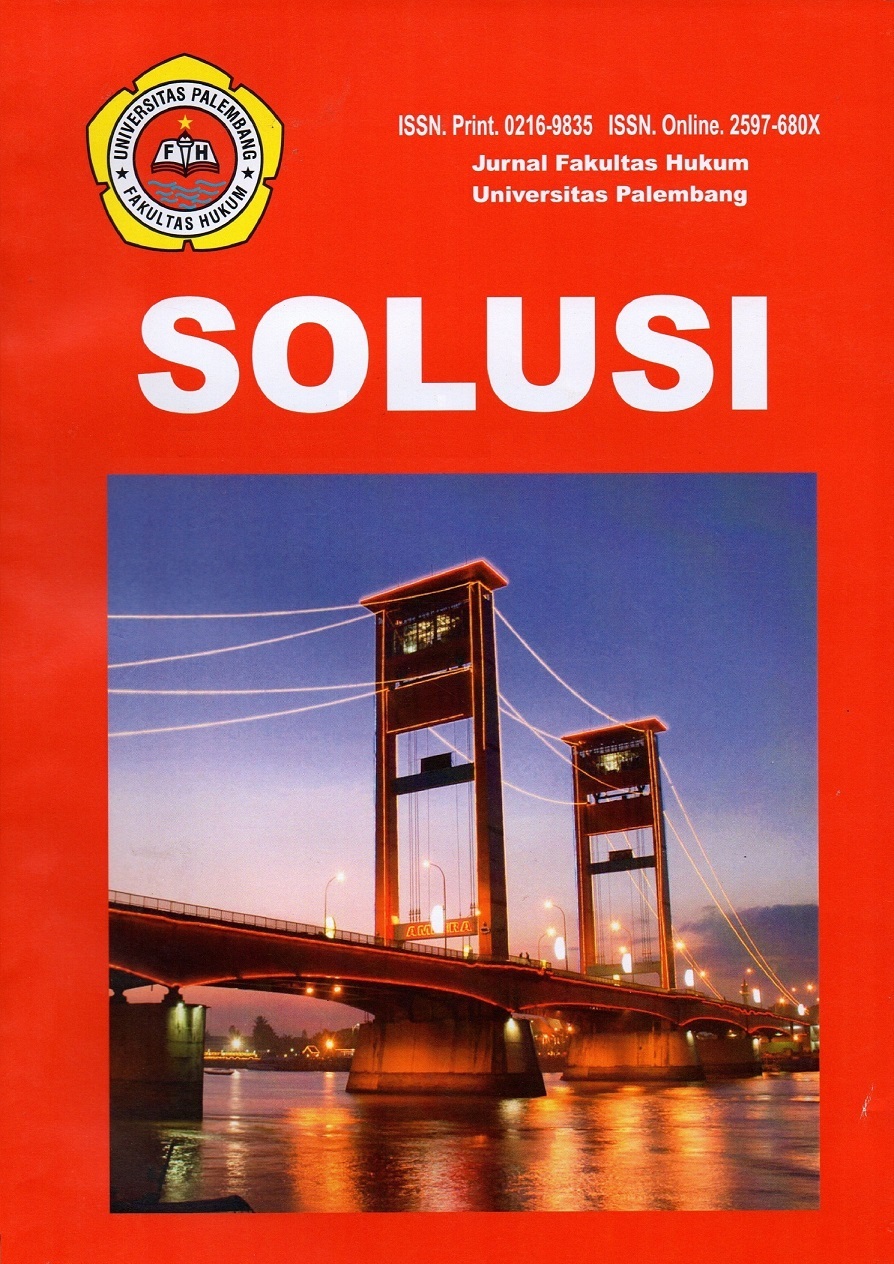 Copyright (c) 2018 Solusi
This work is licensed under a Creative Commons Attribution-ShareAlike 4.0 International License.
Authors who publish with this journal agree to the following terms:
Authors retain copyright and grant the journal right of first publication with the work simultaneously licensed under a Creative Commons Attribution License that allows others to share the work with an acknowledgement of the work's authorship and initial publication in this journal.
Authors are able to enter into separate, additional contractual arrangements for the non-exclusive distribution of the journal's published version of the work (e.g., post it to an institutional repository or publish it in a book), with an acknowledgement of its initial publication in this journal.
Authors are permitted and encouraged to post their work online (e.g., in institutional repositories or on their website) prior to and during the submission process, as it can lead to productive exchanges, as well as earlier and greater citation of published work