TINJAUAN YURIDIS TENTANG BENTUK-BENTUK PERLINDUNGAN HUKUM BAGI TENAGA KERJA YANG BEKERJA DI LAUT
Keywords:
Legal Protection; Labor
Abstract
The risk of danger at sea is very large, shipping companies must guarantee the protection of workers on ships related to the risk of marine hazards without exception. The issue published in this discussion is a discussion of the legal form for workers who work at sea based on Law No. 13 of 2003 and number 7 in 2000. The type of research used in this research is normative juridical by assessing fuel-Section Number 13 of 2003 concerning employment and Government Regulation Number 7 of 2000 concerning seafarers and the responsibility of seafarers. Regarding the legal form for workers who work with legal protection for work time, occupational safety and health, and wages. In addition, in accordance with the applicable law in the Jamsostek Permit the right to wages, housing and house rights, the right to leave, the right to the time of illness or accident.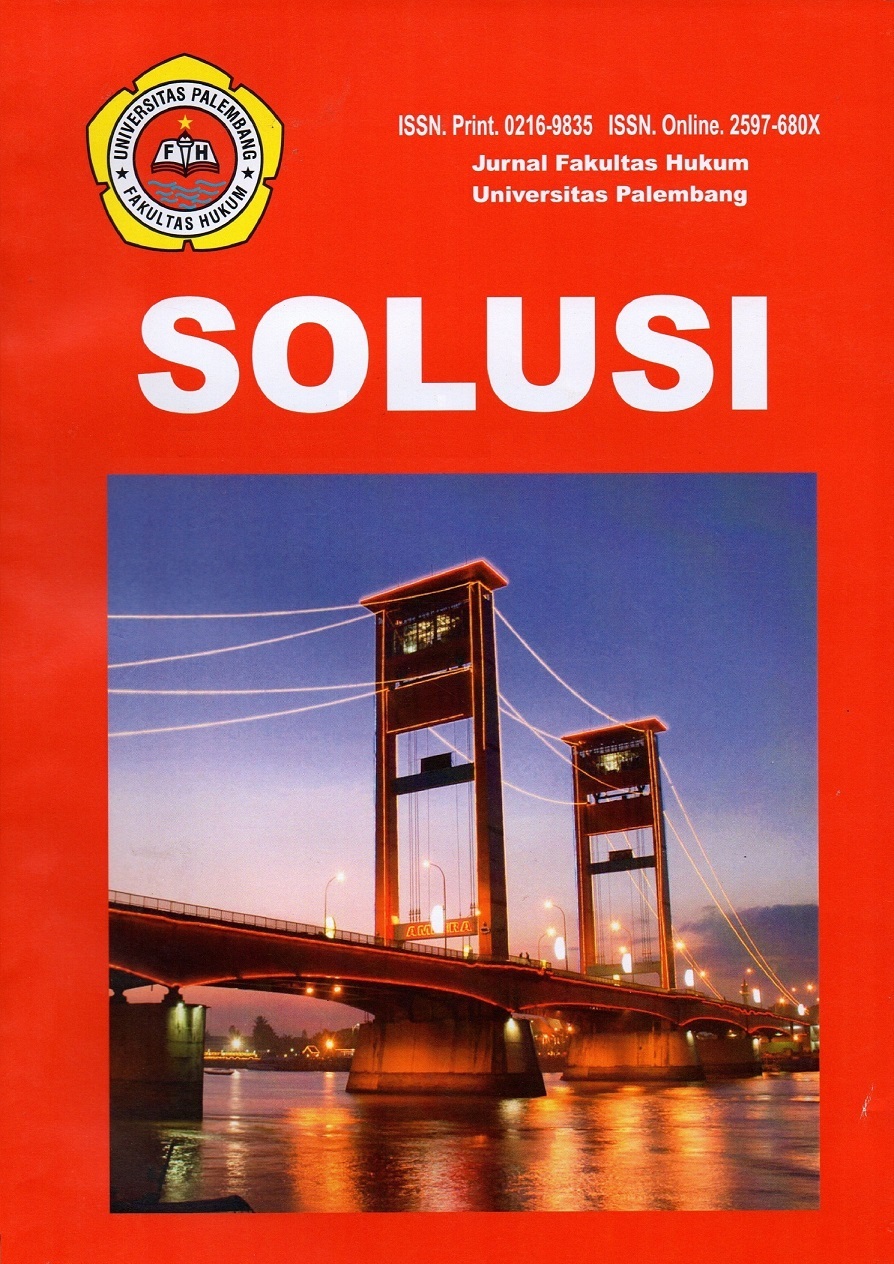 Copyright (c) 2018 Solusi
This work is licensed under a Creative Commons Attribution-ShareAlike 4.0 International License.
Authors who publish with this journal agree to the following terms:
Authors retain copyright and grant the journal right of first publication with the work simultaneously licensed under a Creative Commons Attribution License that allows others to share the work with an acknowledgement of the work's authorship and initial publication in this journal.
Authors are able to enter into separate, additional contractual arrangements for the non-exclusive distribution of the journal's published version of the work (e.g., post it to an institutional repository or publish it in a book), with an acknowledgement of its initial publication in this journal.
Authors are permitted and encouraged to post their work online (e.g., in institutional repositories or on their website) prior to and during the submission process, as it can lead to productive exchanges, as well as earlier and greater citation of published work