PERANAN LEMBAGA POLRI DALAM PENEGAKAN HUKUM
Konar Zuber

Mahasiswa Program Doktor Universitas Sriwijaya
Keywords:
Institution, law enforcement
Abstract
Law and law enforcement in Indonesia is similar to linking the two sides of the normative and empirical sides which are a replacement partner starting from the process of law making, manifestation and implementation, law enforcement and justice, in the framework of legal allowance, the community needs justice in law enforcement service, law enforcement that is in the hands of the police based on the mandate of the Law which is a milestone as well as a fortress for the establishment of law and justice. How to organize the state, the police are responsible for some of the daily government tasks, namely the sense of security to the community, many found that the law enforcement process is lame with the wishes of the people who need it starting from the police institution.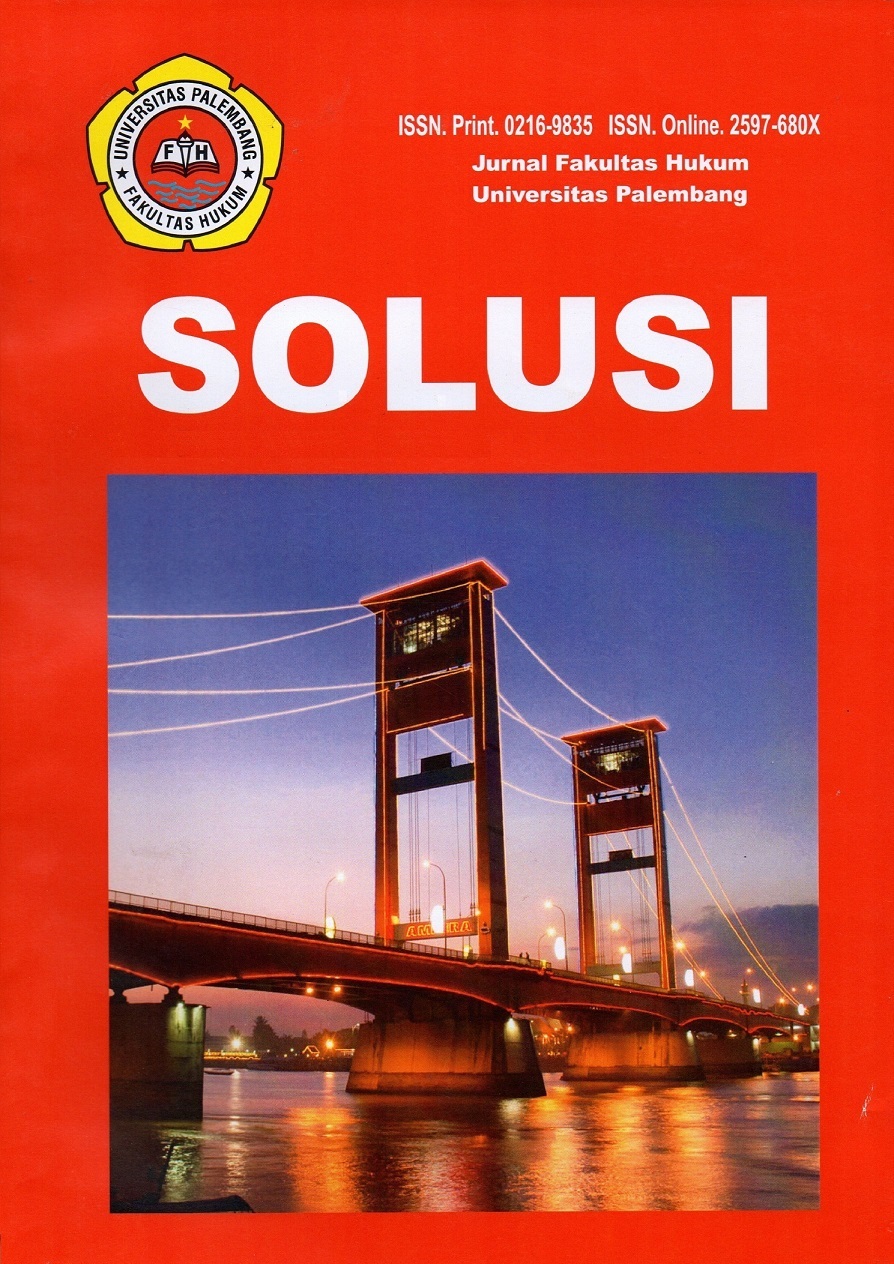 Copyright (c) 2017 Solusi
This work is licensed under a Creative Commons Attribution-ShareAlike 4.0 International License.
Authors who publish with this journal agree to the following terms:
Authors retain copyright and grant the journal right of first publication with the work simultaneously licensed under a Creative Commons Attribution License that allows others to share the work with an acknowledgement of the work's authorship and initial publication in this journal.
Authors are able to enter into separate, additional contractual arrangements for the non-exclusive distribution of the journal's published version of the work (e.g., post it to an institutional repository or publish it in a book), with an acknowledgement of its initial publication in this journal.
Authors are permitted and encouraged to post their work online (e.g., in institutional repositories or on their website) prior to and during the submission process, as it can lead to productive exchanges, as well as earlier and greater citation of published work